Oct 10, 2023 05:48 AM Central
Lori Roberts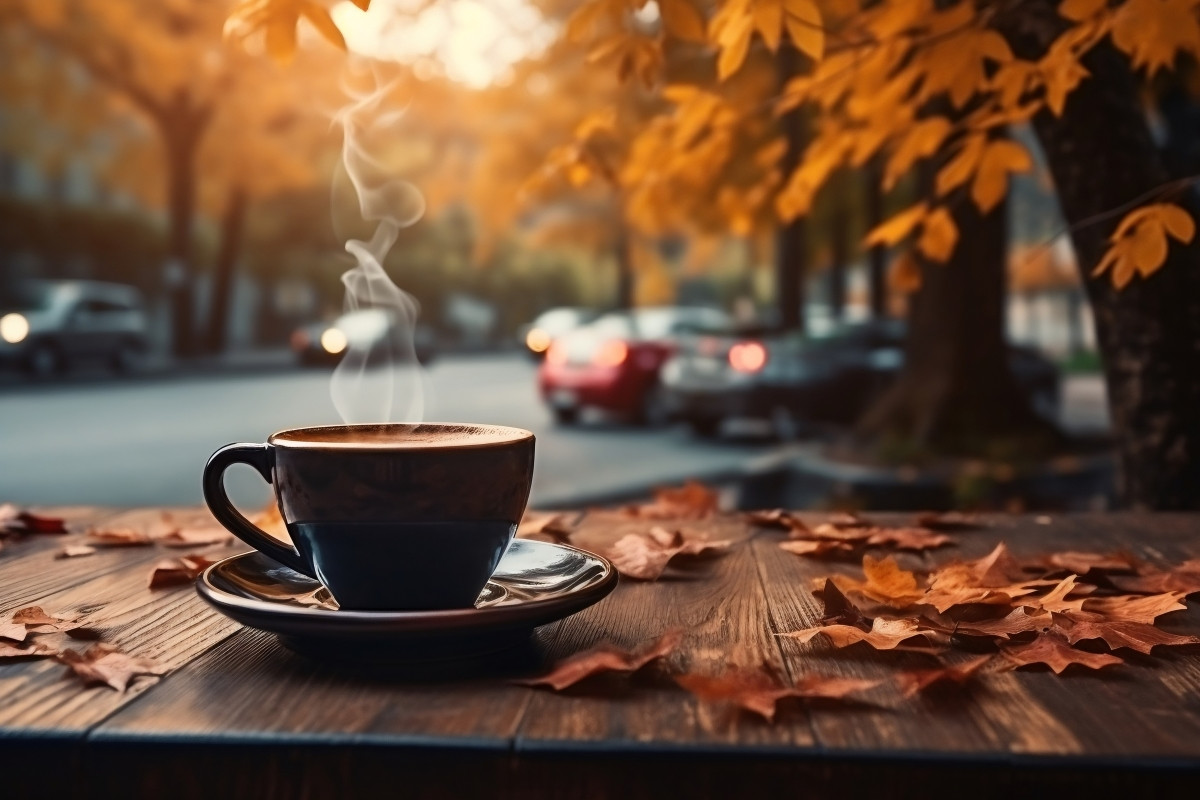 As the leaves begin to change and a crispness fills the air, there's no denying that fall has arrived. It's the perfect time to indulge in the comforting flavors of the season, and what better way to do so than with a cup of deliciously aromatic coffee? Here's a unique twist to your favorite fall-inspired coffee flavors.
1. Pumpkin Spice Latte
: Say goodbye to the long lines at the coffee shop and bring the quintessential fall drink into your own kitchen. Start by brewing your favorite coffee blend, then add a drop of
Cinnamon flavor
, a sprinkle of
Nutmeg
, with a splash of cream. Stir well and savor every sip of this warm and cozy treat.
2. Caramel Apple Cider Coffee
: Combine the best of both worlds with this delightful coffee concoction. Brew a strong cup of coffee and mix it with Caramel. Prepare some warm apple cider separately and pour it gently over the coffee. Top it off with whipped cream, a drizzle of caramel sauce, and a sprinkle of
cinnamon
. Your taste buds will thank you for this autumn-inspired masterpiece.
3. Maple Pecan Latte
:
Treat yourself to the sweet taste of maple and the nutty crunch of pecans with this indulgent latte. Start by brewing your favorite espresso or bold coffee. Stir in a teaspoon of real maple syrup and a drop of
nutmeg
. Froth your choice of milk and pour it over the coffee. Finally, top it with crushed pecans and a dusting of nutmeg for a delightful, aromatic treat.
4. Spiced Mocha
: For those who love a hint of chocolate in their coffee, this spiced mocha is a must-try. Begin by brewing a strong espresso or dark-roast coffee. Add a tablespoon of cocoa powder, a drop of
clove
, a pinch of ground cinnamon, and a splash of your preferred milk. Stir well until the cocoa powder is fully dissolved, then top it off with whipped cream and a sprinkle of cocoa powder or cinnamon.
Young Living Vitality Oils
are specifically labeled for internal use, making them safe and convenient additions to your coffee creations. With their certified pure quality, you can enjoy the flavors of fall with peace of mind. Remember, essential oils are concentrated, so a little goes a long way
So, why not gather your favorite coffee mug, brew a fresh cup, and let the aroma of fall fill your home? Elevate your coffee experience, as you savor every moment and transform an everyday ritual into a cozy, autumn-inspired indulgence.
Cheers to autumn and the flavorful delights it brings!
Want more? Subsribe for updates!